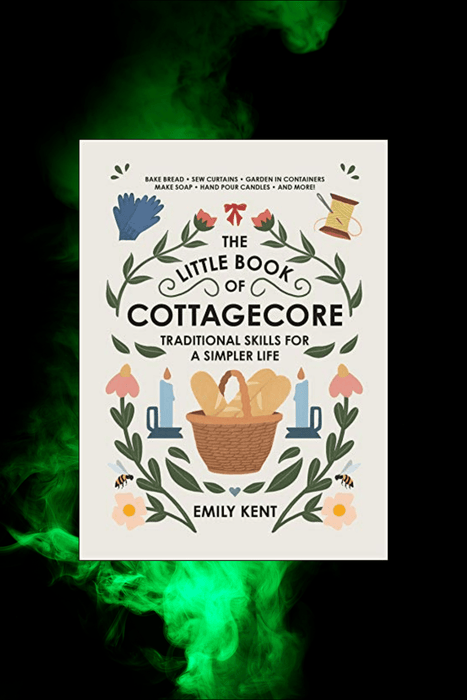 The Little Book of Cottagecore
Sold out
Original price
$20.00
-
Original price
$20.00
The Little Book of Cottagecore ~ Traditional Skills for a Simpler Life
Author: Emily Kent
A GUIDE TO THE SIMPLE LIFE!
Discover the joy of living simply and authentically with The Little Book of Cottagecore. Whether you live in a wooded meadow or in the heart of a city, you can enjoy sipping your own home-brewed tea, curling up under a homemade quilt, and crafting aromatic candles.
With beginner instructions on a variety of cottagecore hobbies, from learning to cross-stitch to caring for bees, you can choose which elements of this lifestyle resonate with you. Experience the wonders of nature, the rewards of your own work, and the true joy found in the simple way of life.

EMILY KENT lives the simple life in Massachusetts. She loves rambling in nature and savouring freshly baked bread with homemade jam.
FORMAT: Hardcover
ISBN: 9781507214633
Availability:
Out of stock
SHIPPING

Standard Order Processing:

Up to 5 Business Days Post Order Date.

Orders are processed Mon-Fri, excluding public holidays, and specifically outlined holiday break periods.

Please see Shipping for more details
DISCLAIMER

Disclaimer:
ALL products available on this website are sold as curios only.

Dusty Rose Essentials is not responsible for any misuse or outcome of any product. No guarantee is offered for any outcome or result from the use of any product available on this website.

The information provided on this website is for educational purposes only, and accuracy is not guaranteed. It does not replace the advice from licensed medical professionals. It does not diagnose, prescribe for, or treat any health conditions.

Products including but not limited to herbs, resins, and oils are for incense and curios purposes only. 

Products are not for consumption.

Products are not sold for medicinal use and are not to be used for such purposes.

For medicinal purposes, you are required to secure the external services of a licensed medical professional. Dusty Rose Essentials does not provide such a service and does not supply products to suit.
CANDLE SAFETY

Customers must source current and up-to-date information prior to using all candles and must use them in a safe and responsible way. The information provided on this website and here is for general information only, and accuracy is not guaranteed. Dusty Rose Essentials is not liable for any misuse or outcome of any product.