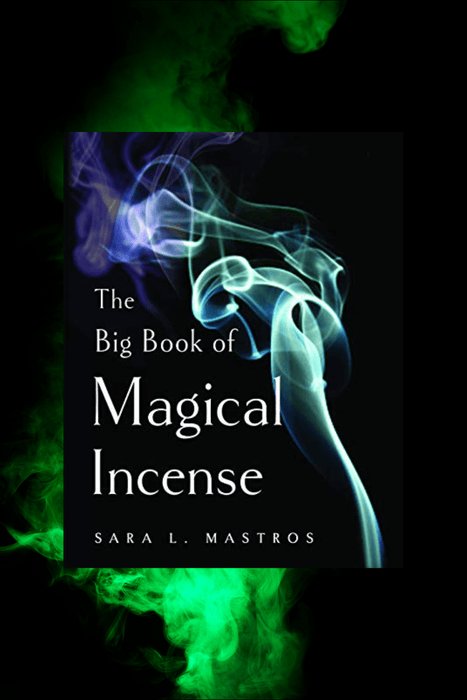 The Big Book of Magical Incense
Original price
$30.00
-
Original price
$30.00
The Big Book of Magical Incense
Author: Sara L. Mastros
The Big Book of Magical Incense is an invaluable hands-on guide to the vast world of magical incense. It provides tried-and-true recipes, advice on how to create your own formulas, and instructions on how to use incense in all sorts of magical practice.
The chapters are scaffolded, teaching about basic ingredients and skills, both practical and magical, in early chapters, and gently leading you to develop your own recipes, spells, and ritual practices as you move through the book.

Presented in a paradigm-agnostic way, this book is your guide whatever your path.

Folk magicians will appreciate the many magical incense formulas, such as "Go Away!"-and "Money Magnet."
Animists will love the focus on ingredients native to the United States and the instructions for working with the dead and the spirits of the land.
Devotional pagans will find recipes for incense to invoke and serve numerous deities, particularly those of the Eastern Mediterranean traditions.
Chaos magicians will be excited about the flexibility to mix and match practices and recipes throughout the book.
Ceremonial magicians and sorcerers will appreciate the planetary incense recipes and translations from the Greek magical papyri and other classical magic texts.
FORMAT: Paperback
ISBN: 9781578637409
Availability:
2 in stock, ready to be shipped
SHIPPING

Standard Order Processing:

Up to 5 Business Days Post Order Date.

Orders are processed Mon-Fri, excluding public holidays, and specifically outlined holiday break periods.

Please see Shipping for more details
DISCLAIMER

Disclaimer:
ALL products available on this website are sold as curios only.

Dusty Rose Essentials is not responsible for any misuse or outcome of any product. No guarantee is offered for any outcome or result from the use of any product available on this website.

The information provided on this website is for educational purposes only, and accuracy is not guaranteed. It does not replace the advice from licensed medical professionals. It does not diagnose, prescribe for, or treat any health conditions.

Products including but not limited to herbs, resins, and oils are for incense and curios purposes only. 

Products are not for consumption.

Products are not sold for medicinal use and are not to be used for such purposes.

For medicinal purposes, you are required to secure the external services of a licensed medical professional. Dusty Rose Essentials does not provide such a service and does not supply products to suit.
CANDLE SAFETY

Customers must source current and up-to-date information prior to using all candles and must use them in a safe and responsible way. The information provided on this website and here is for general information only, and accuracy is not guaranteed. Dusty Rose Essentials is not liable for any misuse or outcome of any product.