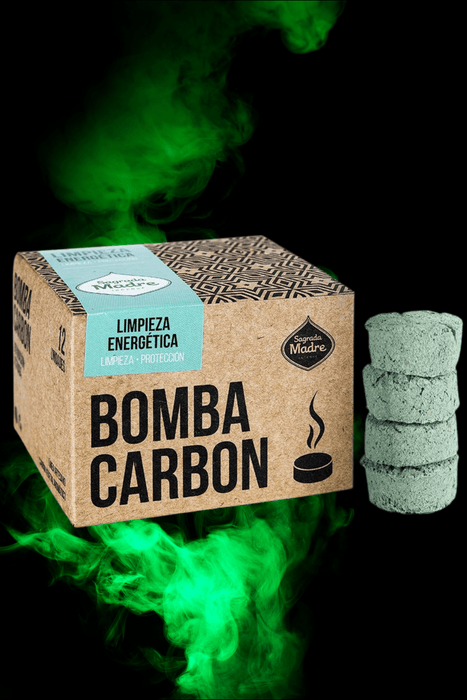 Sagrada Madre Incense Charcoal ~ Energetic Cleanser- Protection
Original price
$7.00
-
Original price
$12.00
Charcoal Incense Disks in Energetic Cleanser- Protection, can be used alone or with the addition of herbs or resins. Please note that adding herbs or resins may change the final scent when burning.
The disks are 100% natural, Vegan, have eco-friendly recyclable cardboard packaging, and include either 12 or 24 disks per pack. Please select your size option.
Information from product packaging:
'Composition: Aromatic Herbs, Natural Resins, Fruit Biomass, Natural Binder, and Salt. May contain aroma oil and essential oils.'
'How To Use: Light the charcoal in a non-flammable container, place the herbs and resin on top of the charcoal, smudge in a ventilated environment. At the end, put out with water and throw the remains in a container with dirt.'
'Precautions: keep out of reach of children and animals. Do not eat. use it away from flammable materials. Store in a cool and dry place.'
'Warning: May expel material or make flames while burning. Never leave unattended.'
Availability:
Out of stock
Availability:
4 in stock, ready to be shipped
SHIPPING

Standard Order Processing:

Up to 5 Business Days Post Order Date.

Orders are processed Mon-Fri, excluding public holidays, and specifically outlined holiday break periods.

Please see Shipping for more details
DISCLAIMER

Disclaimer:
ALL products available on this website are sold as curios only.

Dusty Rose Essentials is not responsible for any misuse or outcome of any product. No guarantee is offered for any outcome or result from the use of any product available on this website.

The information provided on this website is for educational purposes only, and accuracy is not guaranteed. It does not replace the advice from licensed medical professionals. It does not diagnose, prescribe for, or treat any health conditions.

Products including but not limited to herbs, resins, and oils are for incense and curios purposes only. 

Products are not for consumption.

Products are not sold for medicinal use and are not to be used for such purposes.

For medicinal purposes, you are required to secure the external services of a licensed medical professional. Dusty Rose Essentials does not provide such a service and does not supply products to suit.
CANDLE SAFETY

Customers must source current and up-to-date information prior to using all candles and must use them in a safe and responsible way. The information provided on this website and here is for general information only, and accuracy is not guaranteed. Dusty Rose Essentials is not liable for any misuse or outcome of any product.