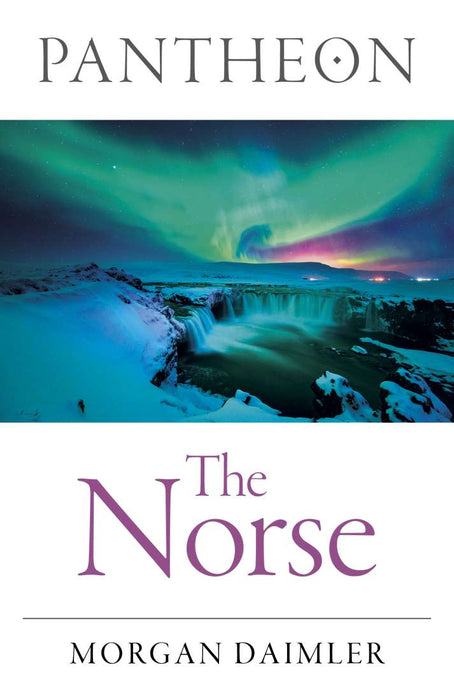 Pantheon ~ The Norse
Original price
$14.00
-
Original price
$14.00
Pantheon ~ The Norse
Author: Morgan Daimler
Pantheon-The Norse explores the beliefs and practices found within Heathenry including a look at cosmology and various celebrations.  It also discusses the gods and spirits that are acknowledged within the belief system giving brief descriptions of each and how they were and are understood.  Designed as an introduction to the Norse pantheon, this book will guide beginners into a basic understanding of the beliefs and offer further suggested resources for those who want to dive deeper.

"In Pantheon-The Norse, Morgan Daimler boils down key concepts in a balanced and nuanced way, providing both a solid overview of modern Heathenry as well as insider knowledge for the newcomer to help them avoid the most troublesome fault lines."
Cat Heath,author of Elves,Witches and Gods: Spinning Old Heathen Magic in the Modern Day

MORGAN DAIMLER is a blogger, poet, teacher of esoteric subjects, witch, priestess of the Daoine Maithe, and is the author of more than two dozen books including Odin, Thor and A New Dictionary of Fairies.

ISBN: 9781789041415
Format: Paperback
Availability:
Only 1 left!
SHIPPING

Standard Order Processing:

Up to 5 Business Days Post Order Date.

Orders are processed Mon-Fri, excluding public holidays, and specifically outlined holiday break periods.

Please see Shipping for more details
DISCLAIMER

Disclaimer:
ALL products available on this website are sold as curios only.

Dusty Rose Essentials is not responsible for any misuse or outcome of any product. No guarantee is offered for any outcome or result from the use of any product available on this website.

The information provided on this website is for educational purposes only, and accuracy is not guaranteed. It does not replace the advice from licensed medical professionals. It does not diagnose, prescribe for, or treat any health conditions.

Products including but not limited to herbs, resins, and oils are for incense and curios purposes only. 

Products are not for consumption.

Products are not sold for medicinal use and are not to be used for such purposes.

For medicinal purposes, you are required to secure the external services of a licensed medical professional. Dusty Rose Essentials does not provide such a service and does not supply products to suit.
CANDLE SAFETY

Customers must source current and up-to-date information prior to using all candles and must use them in a safe and responsible way. The information provided on this website and here is for general information only, and accuracy is not guaranteed. Dusty Rose Essentials is not liable for any misuse or outcome of any product.