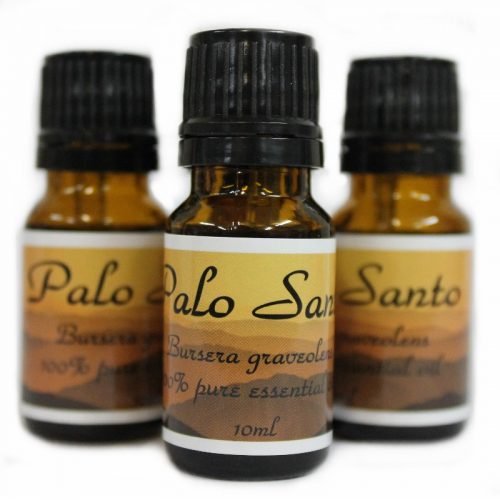 Palo Santo Essential Oil 10ml. 100% Pure
Sold out
Original price
$29.00
-
Original price
$29.00
PALO SANTO 100% PURE ESSENTIAL OIL 10ML BOTTLE.
Bottled in Australia, Product of Peru.
As per Manufacturers description: 
"Palo Santo (holy wood) oil is renowned for its distinctive uplifting fragrance and its pronounced healing powers. Palo Santo Essential Oil is rich in limonene. A natural purifier, use it in your diffuser to keep you and your family healthy through the winter months. Palo Santo oil is among the best oils to use via direct palm inhalation for its clearing and inspiring properties. It has settling, calming, and grounding qualities, thus making it a great ally for maintaining emotional equanimity, as well as a superb oil for spiritual upliftment.
Palo Santo is also used for clearing negative energy much the same way as white sage and is said to have an emotionally uplifting and balancing effect. It is a valuable tool for meditation, enhancing creativity, and for tasks requiring sustained concentration. 
Product of Peru and bottled in Australia."
This product can only ship within Australia. 
Availability:
Out of stock
SHIPPING

Standard Order Processing:

Up to 5 Business Days Post Order Date.

Orders are processed Mon-Fri, excluding public holidays, and specifically outlined holiday break periods.

Please see Shipping for more details
DISCLAIMER

Disclaimer:
ALL products available on this website are sold as curios only.

Dusty Rose Essentials is not responsible for any misuse or outcome of any product. No guarantee is offered for any outcome or result from the use of any product available on this website.

The information provided on this website is for educational purposes only, and accuracy is not guaranteed. It does not replace the advice from licensed medical professionals. It does not diagnose, prescribe for, or treat any health conditions.

Products including but not limited to herbs, resins, and oils are for incense and curios purposes only. 

Products are not for consumption.

Products are not sold for medicinal use and are not to be used for such purposes.

For medicinal purposes, you are required to secure the external services of a licensed medical professional. Dusty Rose Essentials does not provide such a service and does not supply products to suit.
CANDLE SAFETY

Customers must source current and up-to-date information prior to using all candles and must use them in a safe and responsible way. The information provided on this website and here is for general information only, and accuracy is not guaranteed. Dusty Rose Essentials is not liable for any misuse or outcome of any product.