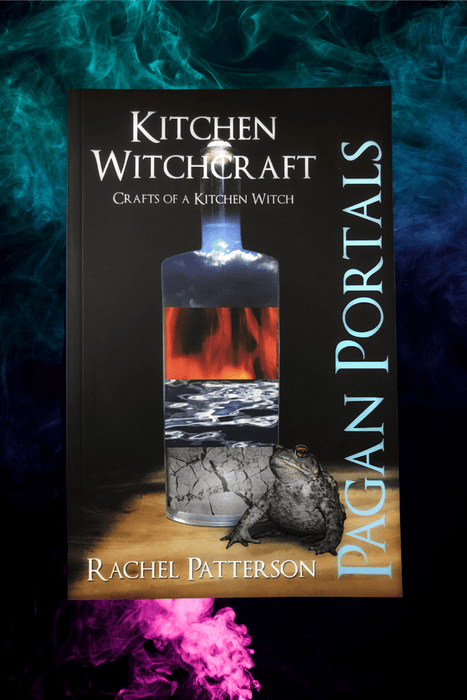 Pagan Portals Kitchen Witchcraft
Original price
$8.00
-
Original price
$8.00
Pagan Portals Kitchen Witchcraft
Author: Rachel Patterson 
Kitchen Witchcraft Crafts Of A Kitchen Witch.
"Pull up a chair, have a cup of tea, and take a glimpse into the world of kitchen Witchcraft.  This book will give you an insight into what a Kitchen Witch is, what they do and how they do it.  It gives an overview of the Sabbats, working with the Moon, the elements, and candle magic. Packed full of ideas for crafting such as washes and smudges for your home and your body, witch bottles, incense, medicine bags, magic powders, and offerings.  Take a stroll through the kitchen witches' garden and discover what you will find there and finish up with some lovely meditations.  Follow the heart of a kitchen witch. 
Rachel Patterson is High Priestess of the Kitchen Witch Coven and Team Leadership member of the Kitchen Witch School of Natural Witchcraft."
Availability:
2 in stock, ready to be shipped
SHIPPING

Standard Order Processing:

Up to 5 Business Days Post Order Date.

Orders are processed Mon-Fri, excluding public holidays, and specifically outlined holiday break periods.

Please see Shipping for more details
DISCLAIMER

Disclaimer:
ALL products available on this website are sold as curios only.

Dusty Rose Essentials is not responsible for any misuse or outcome of any product. No guarantee is offered for any outcome or result from the use of any product available on this website.

The information provided on this website is for educational purposes only, and accuracy is not guaranteed. It does not replace the advice from licensed medical professionals. It does not diagnose, prescribe for, or treat any health conditions.

Products including but not limited to herbs, resins, and oils are for incense and curios purposes only. 

Products are not for consumption.

Products are not sold for medicinal use and are not to be used for such purposes.

For medicinal purposes, you are required to secure the external services of a licensed medical professional. Dusty Rose Essentials does not provide such a service and does not supply products to suit.
CANDLE SAFETY

Customers must source current and up-to-date information prior to using all candles and must use them in a safe and responsible way. The information provided on this website and here is for general information only, and accuracy is not guaranteed. Dusty Rose Essentials is not liable for any misuse or outcome of any product.