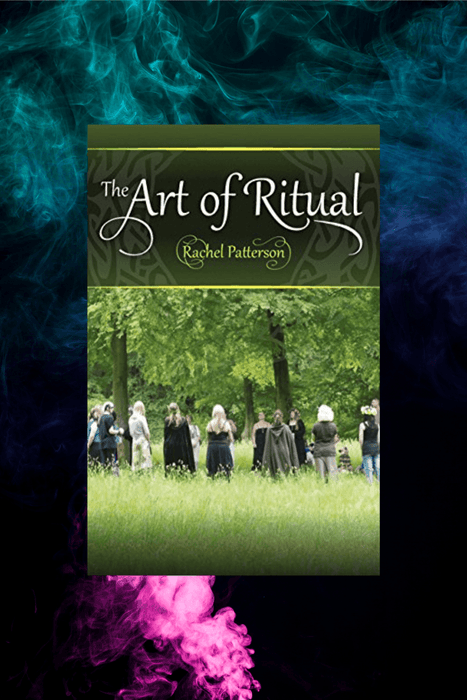 The Art Of Ritual
Original price
$16.00
-
Original price
$16.00
The Art Of Ritual 
Author: Rachel Patterson
The Art of Ritual takes you through every step of ritual format from the basics to the more unusual.  What ritual is, how to create it, work with it and all the different aspects and stages of putting a ritual together and how to get the best out of it whether you are a solitary or within a group.  From set up through the entire process including the cake...this book covers just about all you should need to know to give you the best ritual experience.  Drawn from the author's own teachings and experiences this book also shares a variety or different ritual scripts and suggestions along with those from members of her coven.

"...As someone whose magical training has been at both ends of the scale-from the formal, intense rituals of the Egyptian Mysteries to the informal, spontaneous elements of traditional British Old Craft-it was refreshing to read a book that covers the middle ground in a sensible and highly informative manner. An ideal introduction to the practice of ritualised magic." - Melusine Draco, author & Principle of Coven of the Scales

"This is a really useful reference book for anyone who is wanting to create their own pagan rituals. The first part explains all the terminology and techniques you need to know, while the second part is full of ready-to-run examples.  These include rites of passage such as hand fastings and baby namings,  Wheel of the Year rites, Celtic tree celebrations, elemental rituals and rites to honour various Goddesses." _Lucya Starza, author of Pagan Portals-Candle Magic

Rachel Patterson is High Priestess of the Kitchen Witch Coven and an Elder of the Kitchen Witch School of Natural Witchcraft.
A Green/Kitchen Witch with an added dash of hedgewitch and folk magic. She lives in Portsmouth, UK.
ISBN: 9781782797760
Format: Paperback
Availability:
Only 1 left!
SHIPPING

Standard Order Processing:

Up to 5 Business Days Post Order Date.

Orders are processed Mon-Fri, excluding public holidays, and specifically outlined holiday break periods.

Please see Shipping for more details
DISCLAIMER

Disclaimer:
ALL products available on this website are sold as curios only.

Dusty Rose Essentials is not responsible for any misuse or outcome of any product. No guarantee is offered for any outcome or result from the use of any product available on this website.

The information provided on this website is for educational purposes only, and accuracy is not guaranteed. It does not replace the advice from licensed medical professionals. It does not diagnose, prescribe for, or treat any health conditions.

Products including but not limited to herbs, resins, and oils are for incense and curios purposes only. 

Products are not for consumption.

Products are not sold for medicinal use and are not to be used for such purposes.

For medicinal purposes, you are required to secure the external services of a licensed medical professional. Dusty Rose Essentials does not provide such a service and does not supply products to suit.
CANDLE SAFETY

Customers must source current and up-to-date information prior to using all candles and must use them in a safe and responsible way. The information provided on this website and here is for general information only, and accuracy is not guaranteed. Dusty Rose Essentials is not liable for any misuse or outcome of any product.